"Companies need to focus their Export strategy on Growth markets having a plan for the Bric's is vital"
You are here »
Home Page
»
News
»
ABB Low Voltage Products celebrates 20 years of business in China
ABB Low Voltage Products celebrates 20 years of business in China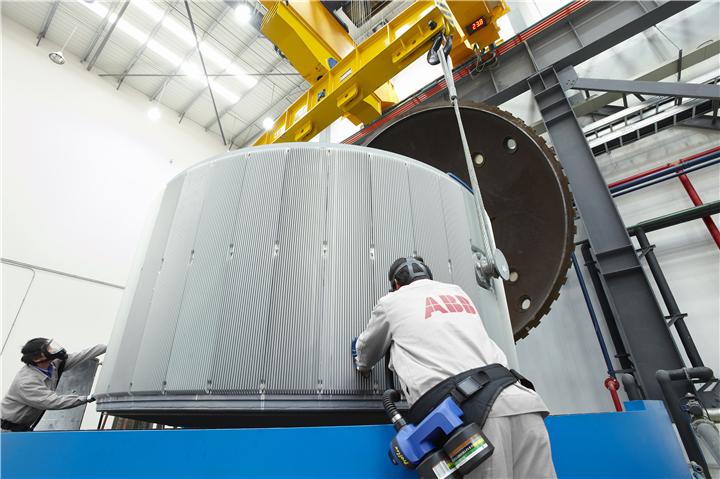 2014-07-15 source www.abb.com
Beijing, China. ABB's Low Voltage Products division, a business of the leading power and automation technology group, today celebrated its 20th anniversary in China and announced 58 product launches planned for 2014.





The Low Voltage Products division of ABB first invested in two manufacturing plants in Xiamen and Beijing in 1994 and now has four manufacturing facilities, two logistics centers and sales activities in 270 cities. China is now the Low Voltage Products division's second largest market.

Tarak Mehta, head of ABB's Low Voltage Products division, explained: "We started our business here in 1994 and have built a very strong team. The business in China is the benchmark for our division. The strong focus on innovation, manufacturing & business performance and customer service are truly world class.




"We remain committed to investing in sales resources, product development and manufacturing capacity in order to maintain the strong year-on-year growth we have enjoyed for several years. In 2014 we will launch 58 new and replacement products in China, across the full breadth of our portfolio."




ABB's Low Voltage Products division is a leading provider of a full range protection, control and measurement solutions, for a wide range of electrical installations, enclosures, switchboards, electronics & electro-mechanical devices across all major industries including the residential sector.




Mehta added: "In 2013, we further invested in our sales force to ensure our customers have the best support in the industry. We continue to invest in innovation, with 58 product launches planned in China this year. And ABB recently announced a $300 million investment for manufacturing and research & development in Xiamen, of which, our division is a major part."




To mark the anniversary, the business is hosting a customer event for 400 customers in Beijing.




PC Gay, head of the Low Voltage Products division in China, concluded: "We would like to thank our customers, our stakeholders and our employees for their support and dedication which has led to our success. We are delighted to mark this milestone with all of you and we are committed to serve our key stakeholders well for the next 20 years and beyond."




ABB (www.abb.com) is a leader in power and automation technologies that enable utility and industry customers to improve their performance while lowering environmental impact. The ABB Group of companies operates in around 100 countries and employs about 150,000 people.
BricPartner the Business Partner search experts for the Bric region